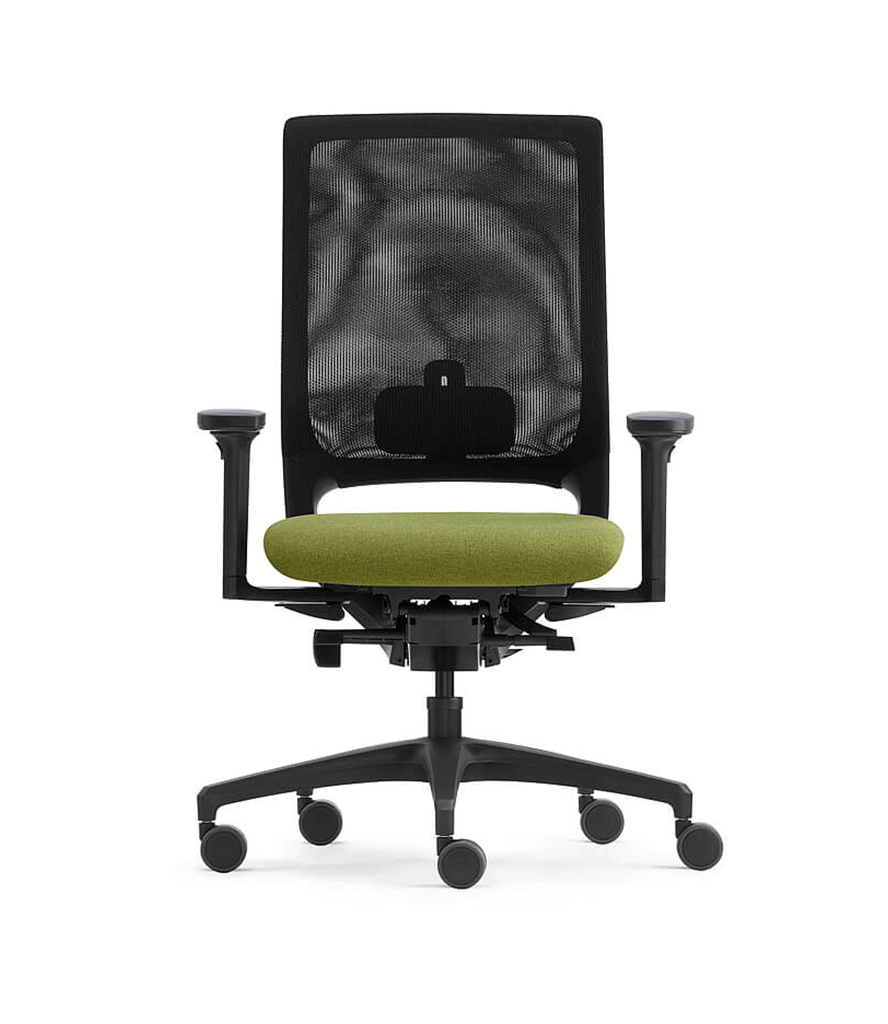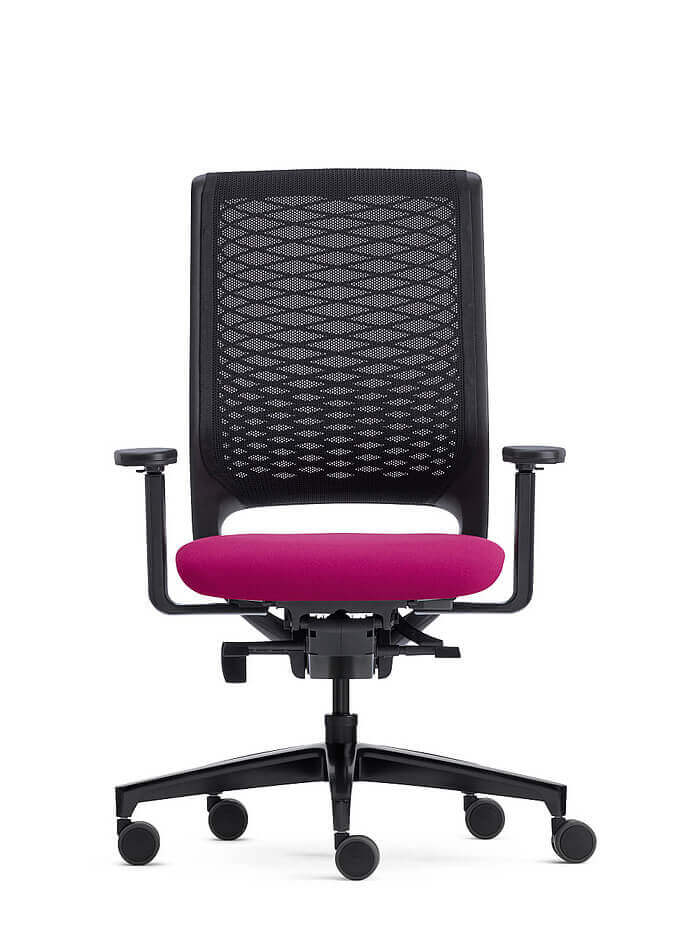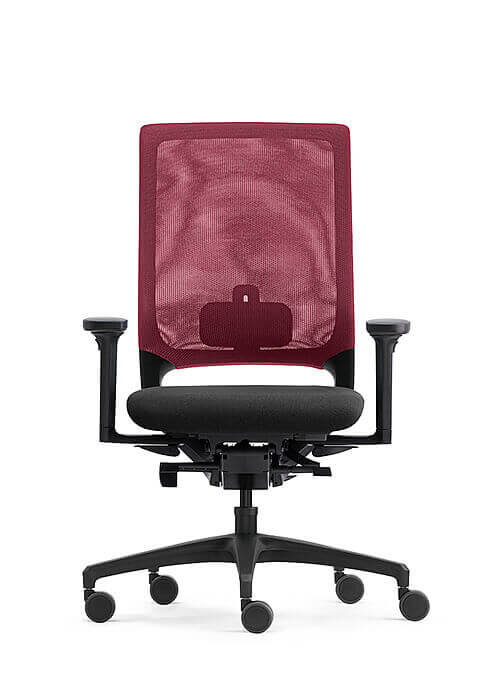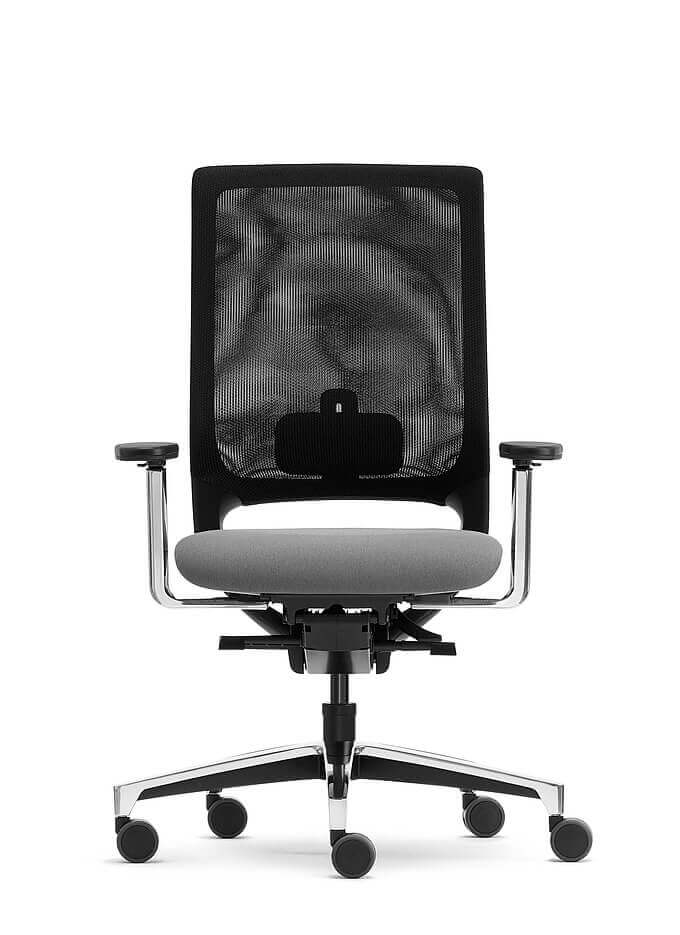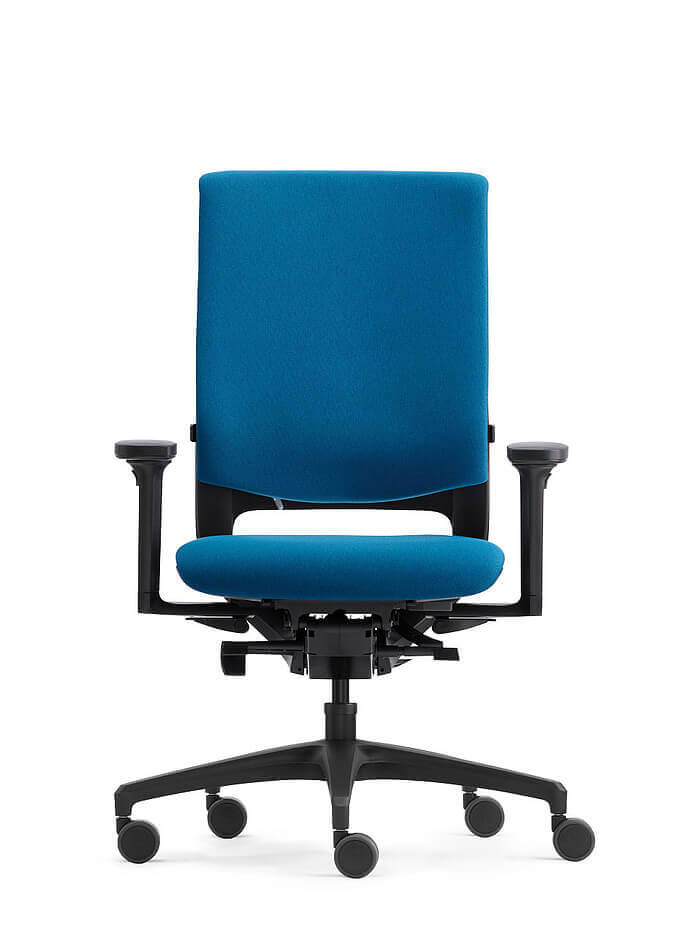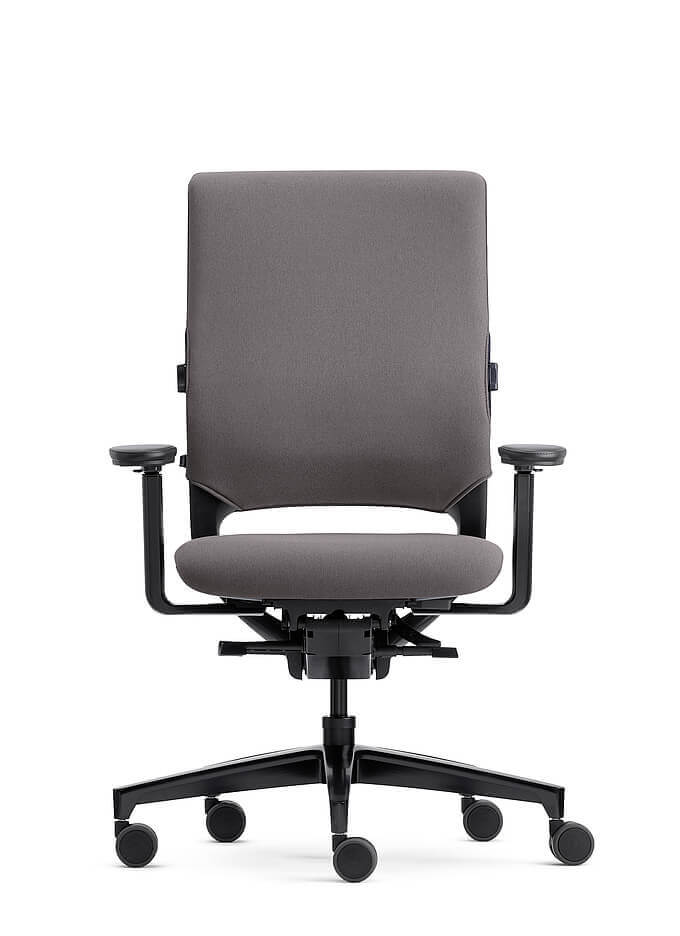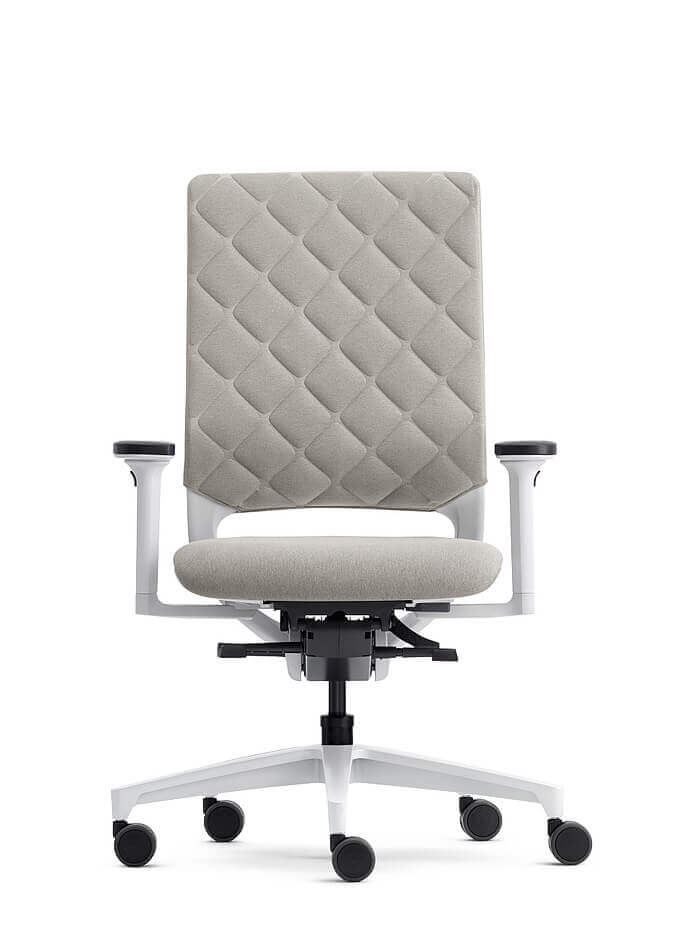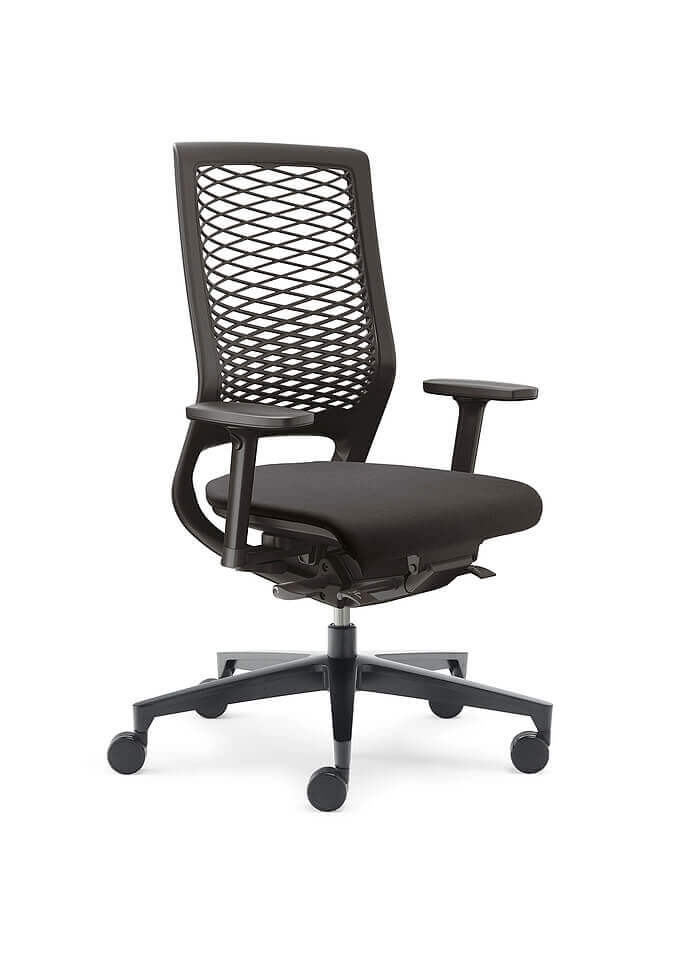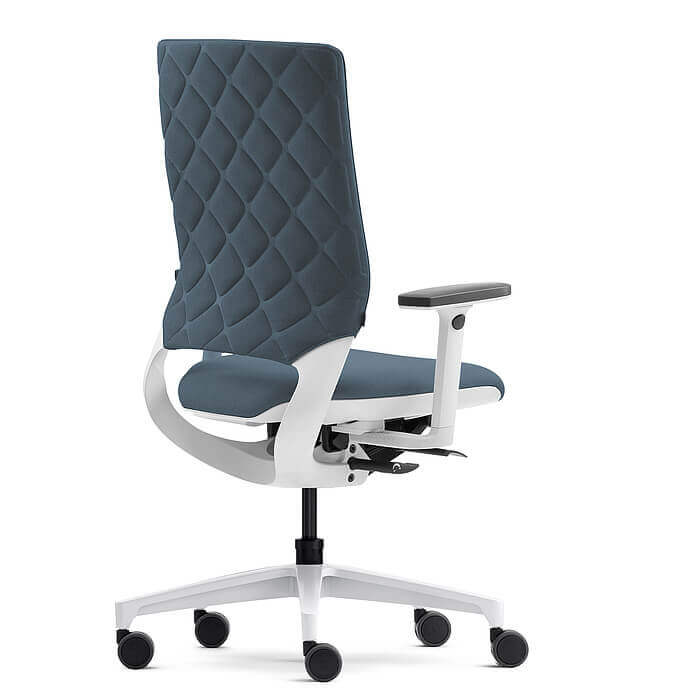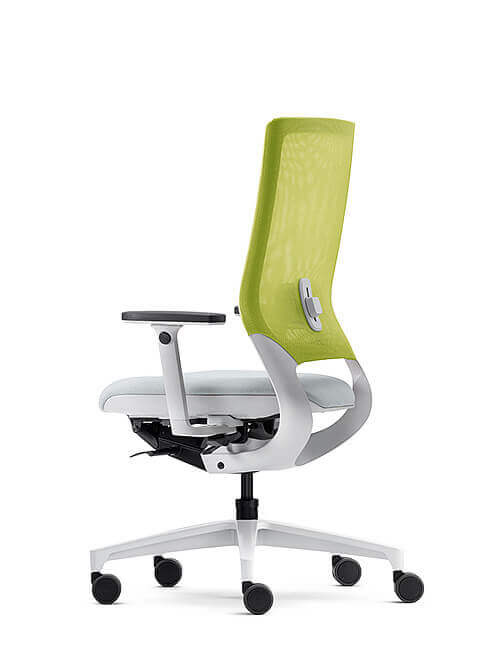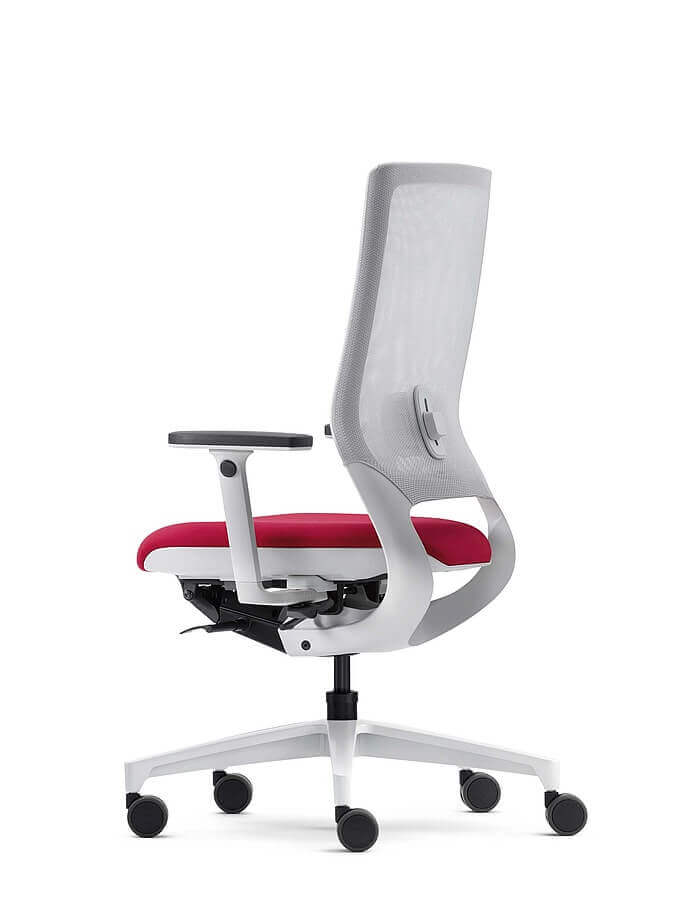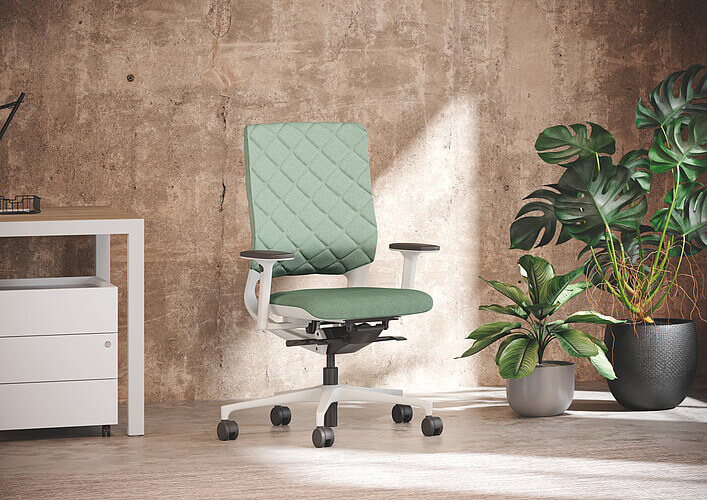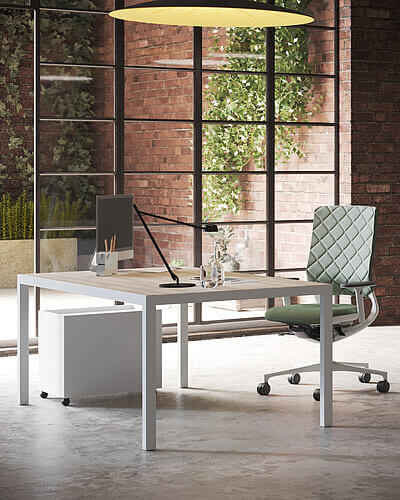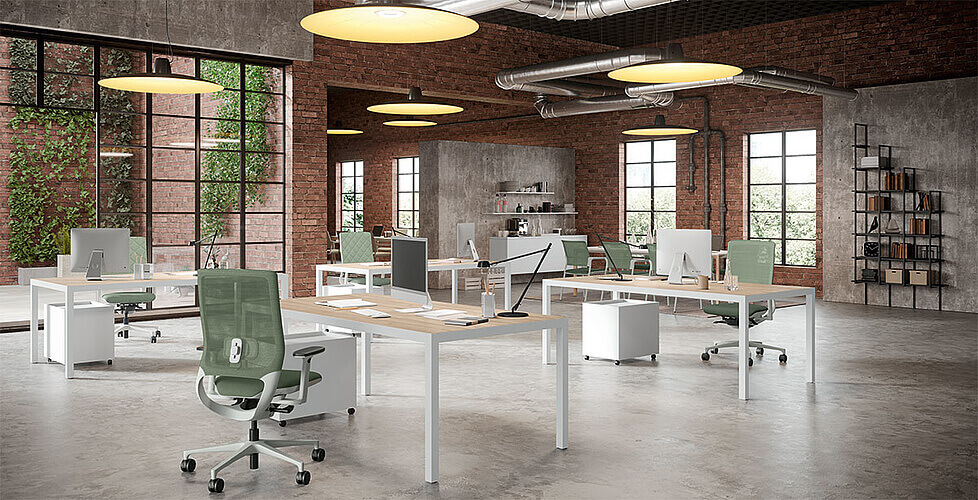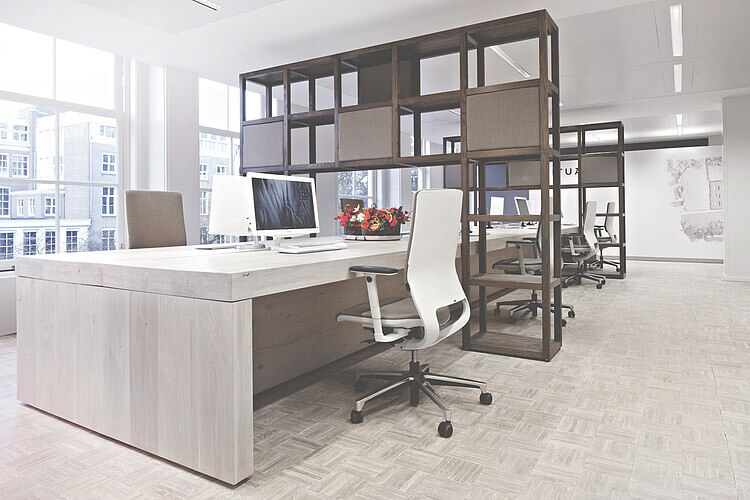 Klöber
Mera task chair
MERA – THE CHAIR FOR ALL APPLICATIONS
Mera is a sturdy task chair that unites all the functions and adjustment options that make a good task chair stand out. Both the quick-set adjustment option that adapts to different users and the ergonomic quality prove flawless.
Cena od: 3788,00 zł brutto
Dostępny w różnych konfiguracjach kolorystycznych.
Mera task chair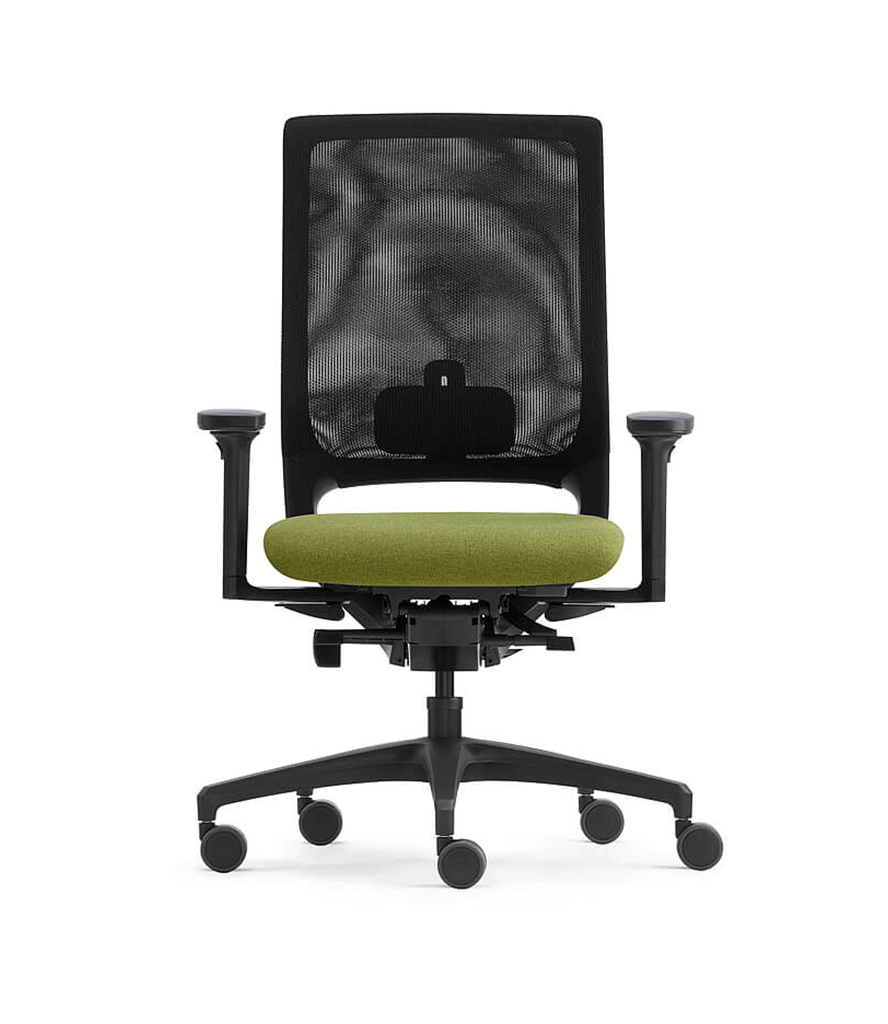 Cechy
Choice of backrest
The wide selection of backrests available for the Mera is astonishing. It ranges from plastic backrests with cushion to plastic mesh backs. From 3D fabric mesh to fully upholstered backrests – plain or embossed with an elegant diamond pattern.
Optionally available with climate technology
The seat temperature can be set individually, which ensures a previously unknown feeling of comfort at work. It's really easy to operate as well: the heating and ventilation functions have two settings that can be controlled via a button and they turn off automatically when you stand up.
Optionally available with celligence® seat
Air-filled foam cells in the seat regulate healthy sitting. The system automatically adapts to the user's body weight, enabling gentle, measured movement in three dimensions.
For day-to-day dynamics
The standard Mera model features a point-synchro mechanism for supporting movement sequences, an integral seat wedge cushion and a patented device to set counter-pressure based on body weight. There's an optional lumbar support and functional armrests.
Ideal for clean rooms
Special working conditions call for special solutions. The appropriate specification of Mera is compatible with clean rooms that are certified in accordance with ISO 14644-1.
Warianty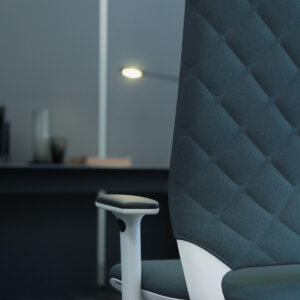 MERA DIAMOND – Smarter, comfier, classier.
Experience the art of sitting! After spending such a long time at home we deserve a little elegance in the office. With the brand-new dia-mond quilting our Mera chair stands out more than ever. It's a homely look with unparalleled comfort. The days of muscle strain from sitting all day are over. Embark on a new era in the office with Mera! The perfect chair for the workplace, home office and meetings!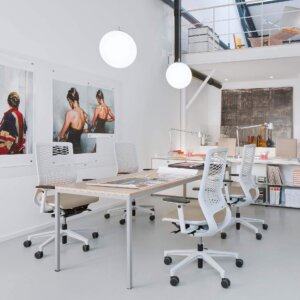 MERA NETWORK – This net works.
This stylish, yet comfy shape is the result of an intelligent one piece backrest construction made of three different components. MERA Network, the easy to clean swivel chair with flexible theroplastic backrest not only adapts to every body, shape but is adjustable to every user. Ready to revolutionise your working life?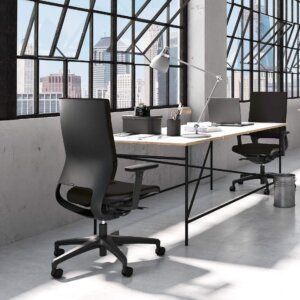 MERA BASIC – Black is back.
MERA Basic is an elegant, ageless and comfortable swivel chair- ideal for your everyday work life! The padded classic with moulded foam padding is very individually adjustable to every user and protects your health when sitting for long periods. Enjoy the ergonomic art of sitting!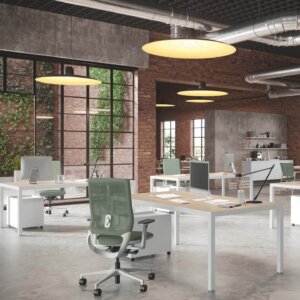 MERA MESH – Mera in 3D Design. Dynamic fitting.
A breath of fresh air for your office and your back! Mera Mesh not only impresses with its timeless design, but also with its dynamic support. The breathable knitted mesh of the backrest can be shaped three-dimensionally and adaptes perfectly to your back. Make your workday fresh with Mera Mesh!
Regulacja termiczna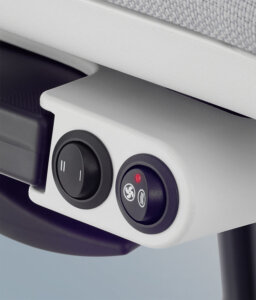 Mera with Klimatechnologie – sit down, select the temperature, then get down to business.
It's really easy to operate as well: the heating and ventilation functions have two settings that can be controlled via a button and they turn off automatically when you stand up. Some people revolt against extremes of temperature at work, others just relax. It's the ultimate in comfort. Warmly endorsed by scientists: Klimatechnologie: "An office chair with a climate function can influence the thermal comfort and experience at work" -clearly demonstrated by the Klimastuhl study by the faculty of FACILITY Management and Technical Building Services at TU Kaiserslautern, which was conducted as a field study in the German Research Centre for Artificial Intelligence.
Oparcie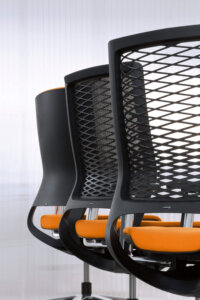 Plastic mesh back – the high-tech mesh is manufactured in a single piece using three-component technology – to ensure a uniform appearance. It adapts individually to fit each person's body. Larger mesh structures
offer greater flexibility, whereas smaller ones provide greater support.
Plastic seat shell – the generously proportioned plastic seat shell features an ergonomically shaped moulded foam
cushion. The comfortable volume and distinctive high backrest ensure that sitting is a pleasurable
experience.
Fully upholstered back – the fully upholstered model in a plain finish or with embossed diamonds is the epitome of comfort.
3D mesh – the breathable mesh is moulded in three dimensions and offers dynamic support for the sitter's back.
Siedzisko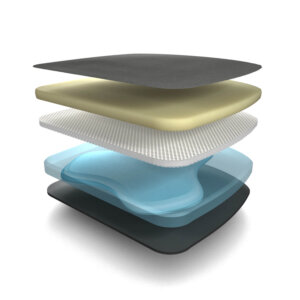 celligence® system
Mera task chair with patented celligence® system for three-dimensional seat movement (optional). The celligence® system allows just the right amount of movement while you sit: it's ergonomically appropriate, tailored to individual needs and always correct. For healthy posture, quite naturally, and with a high "feel-good" factor over the long term. Motivates, invigorates and increases efficiency.
Dodatkowe informacje
Kolorystyka wg wzornika Klöber – pliki do pobrania.
Informacje o wymiarach i konfiguracjach – pliki do pobrania.
Gwarancja na 5 lat.
Zapraszamy do showroomu
w Krakowie
Przetestujesz w nim produkty, sprawdzisz kolory i zapoznasz się bliżej z produktami najwyższej klasy.
Zobacz na mapie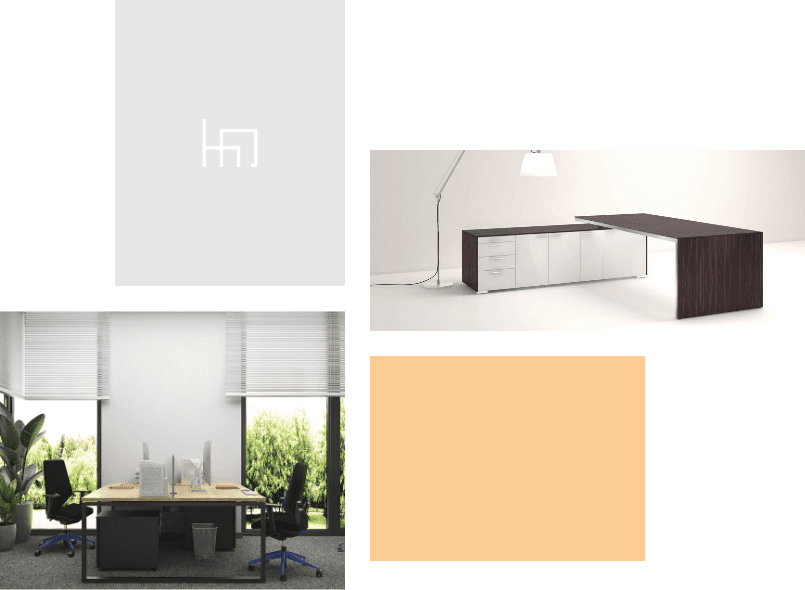 Kontakt
Masz pytania? Zadzwoń do nas lub skorzystaj z formularza kontaktowego.